At Arctic Food Services, we are...
A Global Company

While based in St. Louis, Missouri, we work with suppliers all over the world to import the best seafood there is, making sure that our quality standards are met.

A Connector

We distribute seafood to restaurants, grocery stores, and other venues throughout the Midwest, ensuring that our customers get the quality food they expect.

A One-Stop Shop

Once your order has been placed, we use our own fleet of refrigerated trucks to deliver the products to you. There's no need to rely on a third-party service to receive your goods.
Enticed yet?
Why wait? Become a customer today and get access to all of our savory products.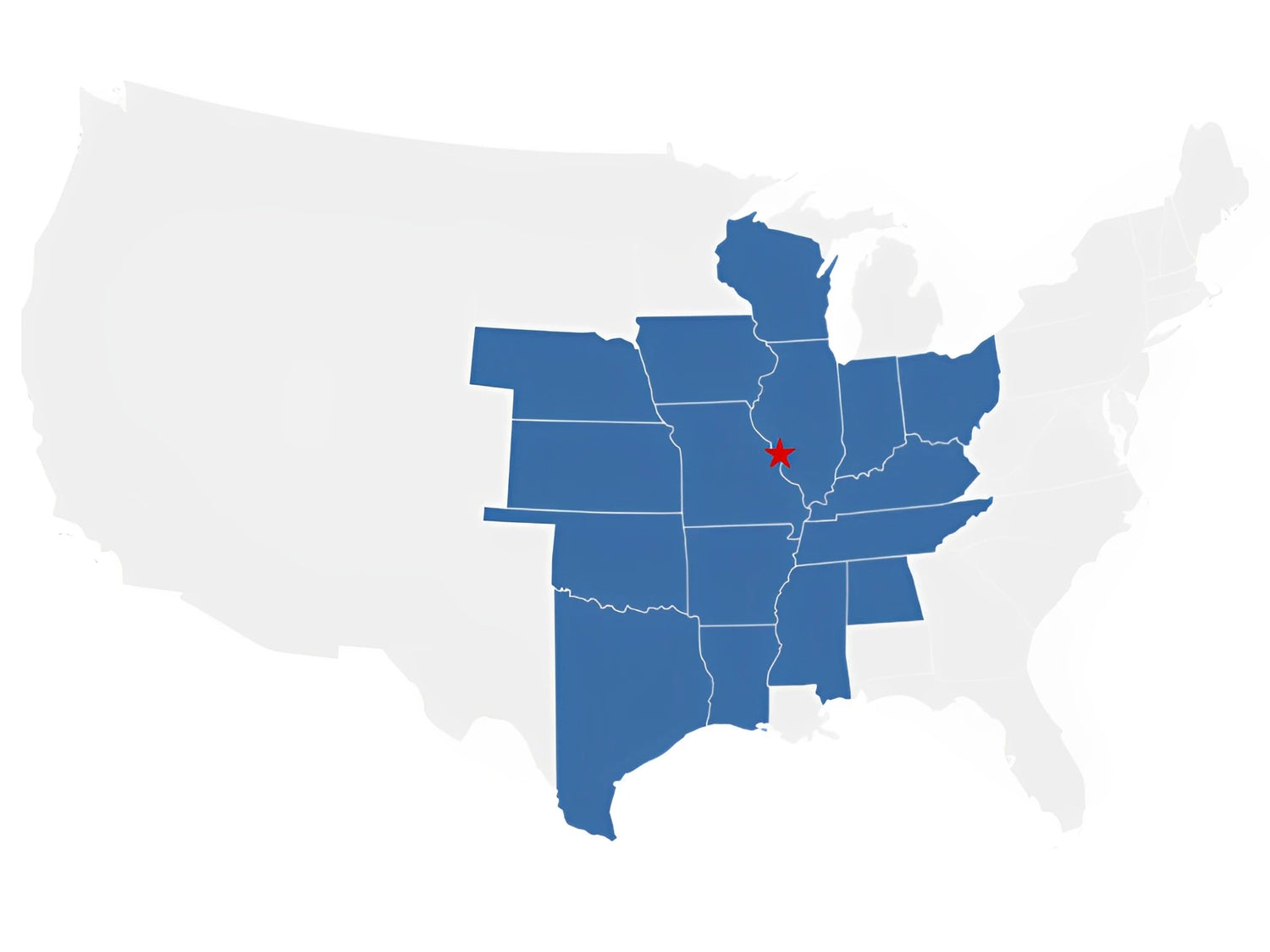 Our Delivery Zone
90% of our orders are fulfilled within a week, but if you are located outside the highlighted regions, don't fret! We're constantly expanding our routes, so contact us below to ask or check out our shipping policy for more information.
Contact Us
Testimonials
Andy Zhang

"Very quick, friendly service. Their crab legs and shrimp are especially good, would highly recommend!"

Lamar Jones

"The quality of the frozen food is excellent, and the customer service is really kind. I bought 20 cases of cod and the quality was very good. Best food service in the world!!!"

Luis Garcia

"They're very quick to unload the products from the container, which I appreciate very much. Professional people to work with."